Want to make APP Same thing as WeChat , Can run small programs smoothly ? | Experience will send you to Xinjiang 、 Huawei 、 Cherry keyboard !>>>
Installation preparation
Es Use is based on jdk Of ,, So the installation Es First install jdk( If you have previously installed and configured environment variables, you can install ES Such as software )
install jdk
1、 Open the following URL https://www.oracle.com/technetwork/java/javase/downloads/jdk8-downloads-2133151.html
2、 Choose the version you want to download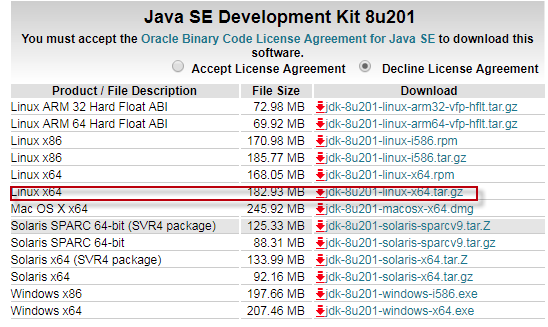 3、 Download successfully in linux In the system usr/local/ Create java Catalog , Put the downloaded file in this directory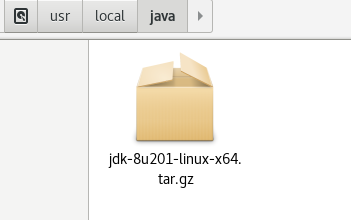 4、 perform tar zxvf jdk-8u201-linux-x64.tar.gz Command to decompress the file .
Configure environment variables
  1、 open ect/profile file , Add the following sentence at the end of it
export

 JAVA_HOME=/usr/java/jdk1.8.0_201export JRE_HOME=

$JAVA_HOME

/jreexport CLASSPATH=.:

$JAVA_HOME

/lib:

$JRE_HOME

/libexport PATH=

$JAVA_HOME

/bin:

$PATH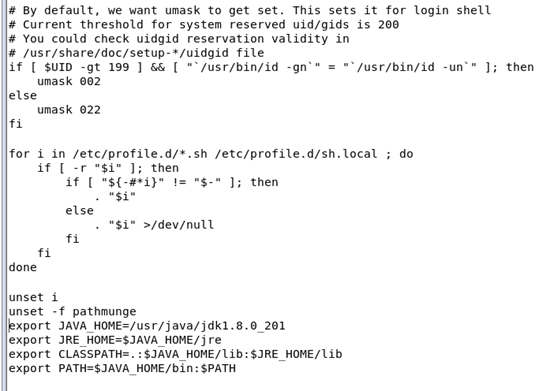 2、 Use after editing source /etc/profile Make the edit effective

3、 see jdk Whether the configuration successfully executed the command java –version, If the following classes appear, the configuration is successful .
install Es
ElasticSearch6.4.3
Download address :https://www.elastic.co/downloads/past-releases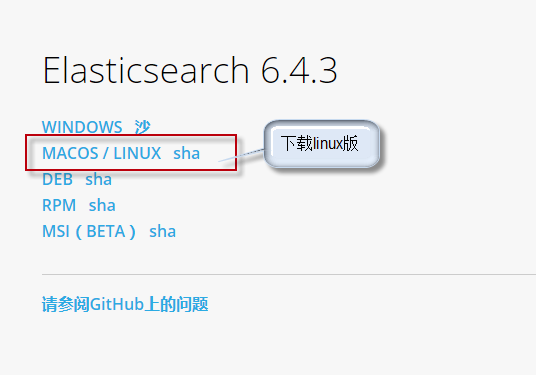 1、 stay usr/local Create Es Folder , Put the downloaded compressed package into the directory and unzip it
2、 perform tar -zxvf elasticsearch-6.4.3.tar.gz Command decompression

notes :Es start-up ,es Start up is a little more troublesome , stay root It can't be started under the user , So create new users , And then authorize the new user , Launch in new users Es That's all right.
1、 groupadd -g 700 elastic——> New user group , Group name elastic
2、useradd -u 701 -g 700 elastic——-> A new user , The user name is elastic
3、passwd elastic——-> Set user password ( Do not display password when setting * either )
4、gpasswd -a elastic elastic—–> Add users to user groups , first elastic Represents the user name , the second elastic Indicates the group name .
5、 take Es The installation file is authorized to new users chown -R elastic:elastic /usr/local/es/elasticsearch-6.4.3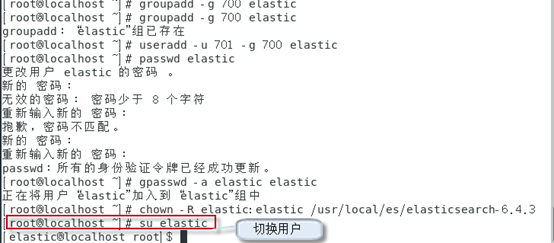 6、 Start with a new user es service , function es In the directory elasticsearch

After successful startup :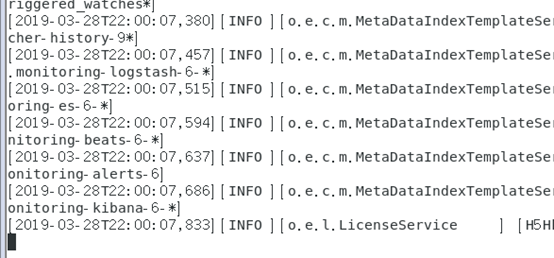 install Ik Word segmentation is
1、 download IK package , stay Es In the installation directory of plugins, Create inside ik Folder , take Ik.zip Copy the file into it and unzip it ( With tar.gz The following error will appear after decompressing the suffix , Because in order to tar.gz For suffixes to be passed through maven Compile ).
版权声明
本文为[Irving the procedural ape]所创,转载请带上原文链接,感谢